BUBBLE ORCHESTRA.
Bubble Orchestra is a collaboration between Precog Magazine and Virtual Dream Center for the application "Virtual Dream Center 4.1" and "Precog Magazine Issue 5".
Bubble Orchestra is an application for Mac and PC that features the exhibitions :
C. Franco, "A Plague" ;
Heidi Howard & Liz Phillips, "Relative Fields in a VR Garden" ;
Sara Ludy, "Untitled" ;
Umber Majeed, "zaameen.com" ;
Kirill Zakomoldin & Vanessa Kowalski, "How to Avoid Getting the Bends'" ;
and works of the following artists :
Alison Kuo et Williamson Brasfield, Amos Frazer, BASE Studio, Carlos Irijalba, Dante Lentz et Kari Cholnoky, Effy Xiaofu Wang et Simone Kearney, Ellie Krakow, Griffin Harrison, Ilana Harris Babou, Lindsay Lee Long, Lykanthea, Malte Gruhl, Ololade Adeniyi, Patricia Dominguez, Renee Carmichael, Rodrigo Quintero, Rosana Cabán et Dani Mari, Stephen Decker, Virginia Lee Montgomery, Xoan Anleo.
Game and level designs made by Nicholas Steindorf.
Bubble Orchestra is brought to you by Precog Magazine that is independently published, designed, and produced by Florencia Escudero (Coeditor), Gaby Collins-Fernandez (Coeditor) and Kellie Konapelsky (Coeditor & Designer).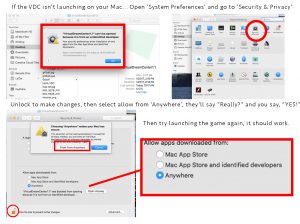 Depending on your computer configuration, you may encounter difficulties running the app. We apologize for that and are currently working to improve it. Feel free to send us your reports at : virtualdreamcenter@gmail.com