BUBBLE ORCHESTRA.
Bubble Orchestra est une collaboration entre Precog Magazine et Virtual Dream Center pour l'application « Virtual Dream Center 4.1 » et « Precog Magazine Issue 5 ».
Bubble Orchestra est une application pour Mac et PC qui comprend les expositions :
C. Franco, « A Plague » ;
Heidi Howard & Liz Phillips, « Relative Fields in a VR Garden » ;
Sara Ludy, « Untitled » ;
Umber Majeed, « zaameen.com » ;
Kirill Zakomoldin & Vanessa Kowalski, « How to Avoid Getting the Bends' » ;
ainsi que les oeuvres des artistes :
Alison Kuo et Williamson Brasfield, Amos Frazer, BASE Studio, Carlos Irijalba, Dante Lentz et Kari Cholnoky, Effy Xiaofu Wang et Simone Kearney, Ellie Krakow, Griffin Harrison, Ilana Harris Babou, Lindsay Lee Long, Lykanthea, Malte Gruhl, Ololade Adeniyi, Patricia Dominguez, Renee Carmichael, Rodrigo Quintero, Rosana Cabán et Dani Mari, Stephen Decker, Virginia Lee Montgomery, Xoan Anleo.
Game et level designs réalisés par Nicholas Steindorf.
Precog Magazine est dirigé par Florencia Escudero (Coeditor), Gaby Collins-Fernandez (Coeditor) et Kellie Konapelsky (Coeditor & Designer).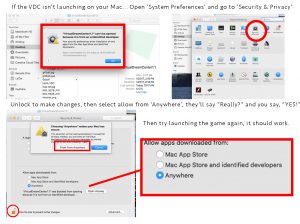 Selon la configuration de votre ordinateur, il est possible que vous expérimentiez des difficultés durant le lancement de l'application. Nous nous en excusons et travaillons à y remédier. N'hésitez pas à nous envoyer vos commentaires à l'adresse : virtualdreamcenter@gmail.com